Constanza Portnoy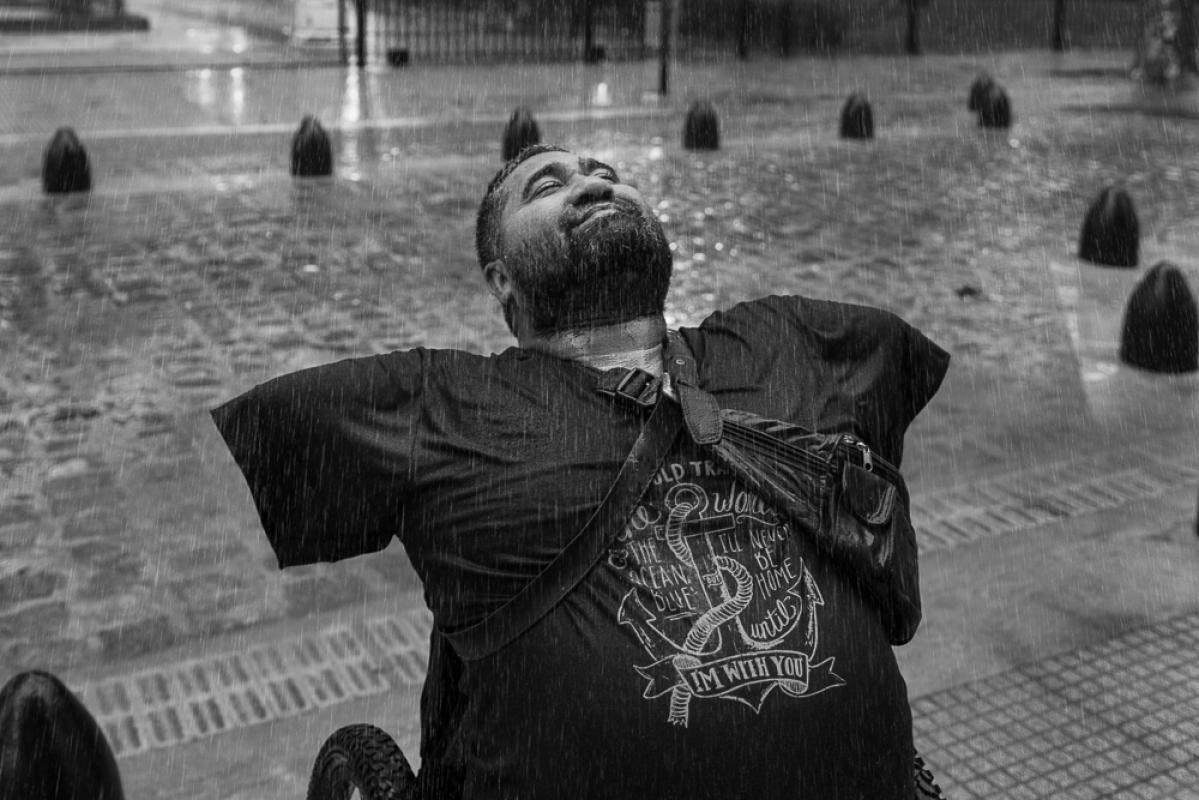 TIFA Announces 2017 Photography Competition Winners!
April 4, 2018
(Tuesday, April 3, 2018) The Tokyo International Foto Awards has announced the winners of its 2017 Photography competition in both the professional and amateur divisions. The 2017 TIFA photography competition received over 5,000 entries from 82 countries around the world, with some of the very best of photography from across the globe being submitted and giving the Jury a truly challenging task in selecting the year's winners.
2017 TIFA WINNERS:
After viewing and evaluating so many truly outstanding images, the Jury selected Constanza Portnoy as the 2017 "Photographer of the Year", for her exceptional work, "Life Force: What Love Can Save". The grand prize in the professional division earned Constanza a $3,000 Cash Prize and the TIFA trophy.
http://www.tokyofotoawards.jp/winners/special/2017/225/
Yoshihiko Wada of Japan took the top spot in the amateur division, being named 2017 "New Talent of the Year" for their work in "The City Of Juncture". Yoshihiko Wada also received the TIFA trophy and a $2,000 Cash Prize.
http://www.tokyofotoawards.jp/winners/special/2017/226/
Hossein Farmani, Founder and President of TIFA and its parent company Farmani Group comments: "I am so proud of this year's amazing selection of entries to the Tokyo International Foto Awards. It has exceeded our expectations and is bringing the very highest level of photographic artistry to the world, and particularly the creative community in Japan. This is truly photography at its best!"
The category winners have also been announced and can be found on the winner's page of the TIFA website HERE. The first place winners in each category receive a cash prize and all winners are awarded the TIFA winning seal and a winner certificate.
The grand-prize winners and all 1st and 2nd place category winners will be exhibited from May 12th – 16th, 2018 at the ICA Gallery in Tokyo, at the address below.
ICA3 Bldg E 2F
3 Chome-4-6 Higashinihonbashi, Chūō, Tokyo
103-0004 Japan
——————————————————————————————————-
The Tokyo International Foto Awards (TIFA) is a photography competition dedicated to recognizing, honoring and connecting talented photographers from around the world to new audiences and new eyes in the creative circles of Tokyo, Japan. The competition is open to everyone and we invite photographers from all over the world to enter their work. Tokyo International Foto Awards winners receive significant international publicity and extensive media exposure through our magazine and newspaper partners distributing and promoting winners works.
Farmani Group is a leading organization curating and promoting photography, design and architecture across the globe since 1985.The company's key mission is to discover and promote talent in these areas through competitions, awards, exhibitions, developing artist communities, providing networking opportunities and education.