Cain Shimizu
Cain Shimizu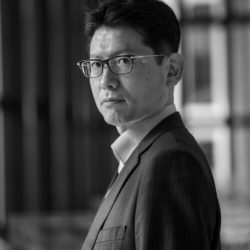 TIFA 2021 Interview with Cain Shimizu
1st Place winner in Events, Professional, "Hot Air Balloon Race"
Q: Tell us a bit about your background? How did you discover your love for photography?
I bought my first SLR camera when I was in high school. After that, I found my favorite subject for a while and pressed the shutter. One day, a university professor who saw my picture said: "You have good taste!" I remember being very happy when I heard that. Then I learned photography in earnest. By spending those days, I entered the world of photography. At the beginning, I applied for a photo award in Japan, but eventually I decided to try a photo award in the world. To know how capability I am. The more my work wins the World Photography Awards, the more I realize the fun of photography.
Q: What was your last work and how did the initial spark of inspiration come about?
I don't think there is a definitive work for me yet. Because I still have to evolve. And I feel that my photography inspiration comes from seeing paintings and listening to classical music and jazz. Through these experiences, when I take a picture, I shoot what the subject is appealing to.
Q: You were awarded TIFA 2021 Event Photographer of the Year for your stunning work, Hot Air Balloon Race. How did the idea for this project come about? What is the most notable memory that you lived through during this project?
At first, I intended to shoot a hot-air balloon flying slowly in the sky. However, as I watched the hot-air balloons taking off one after another in front of me, I changed my desire to take a picture of the wonderful sight. And I chose a place to go right under the hot-air balloon and took a picture. Fortunately, I was able to take this picture.
At first glance, it looks like a hot-air balloon flying leisurely, but in reality, this is a hot-air balloon race. They are flying, calculating the ever-changing wind. Then, they drop the marker at the target on the ground and compete for high points due to the short distance between the center of the target and the marker. And if the wind is too strong, they can't fly. Occasionally, due to wind, only one of the three-day tournament schedules will be held. Although it is such a delicate competition, I was fascinated by the dreamlike world that spreads in front of me.
Q: What events do you enjoy capturing the most?
I like to shoot the Japanese aerobatic team Blue Impulse at an air show. No matter how many times I see their wonderful flight skills, I never get tired of it. Rather, I am surprised and excited every time. I'm crazy about taking pictures because I want everyone to see it.
Q: What genre do you enjoy creating in the most and why?
My favorite genre is events. Because the events we went to with air shows and hot air balloon races can be seen as a testament to their efforts so far. I get hope and excitement from their brave appearance. That is why I want to capture that emotion as a work.
Q: What does winning this award mean to you?
Above all, I am happy to bring the world of my work to photography enthusiasts around the world. And I was convinced that my own sensibility was not wrong.It was also a good opportunity to thank my family for always supporting me.
Q: What would be your dream project in photography if there would be no budget limits and you could travel anywhere, photograph anything/anyone?
It's an exciting question. I want to take pictures the aerobatic squadrons of the world.
I want to shoot U.S. NAVY's Blue Angels, Royal Air Force's Red Arrows, French Air Force's Patrouille de France, etc. I also have a dream of taking pictures of American and European landscapes and cityscapes with my sensibility.
Q: What would be the one advice you would give to novice photographers?
Please take a picture of your favorite subject to your heart's content. I think that your feelings of fun and excitement will appear in the photos. Then increase your mental wealth by seeing and listening to all the works of art. As a result, I'm sure your work will be great.
Q: Are you working on something new right now? Can you tell us a little bit about it?
I'm thinking of buying a lens with a focal length that I have never owned. Because I think it will change the way of expression. I also want to point the camera at subjects that I have never taken before in order to broaden the range of expression. Because I think it will be my blood and flesh as a whole. Please look forward to what kind of work I will take.